Colosseo successfully provided top-quality on-site technical support during this year's NHL All-Stars Weekend.
During the past week, a series of accompanying events took place in sunny Florida, culminating in the NHL All-Star Weekend 2023. The company Colosseo was also represented at this top sports and social event. Its primary role was to cover on-site technical support throughout the event.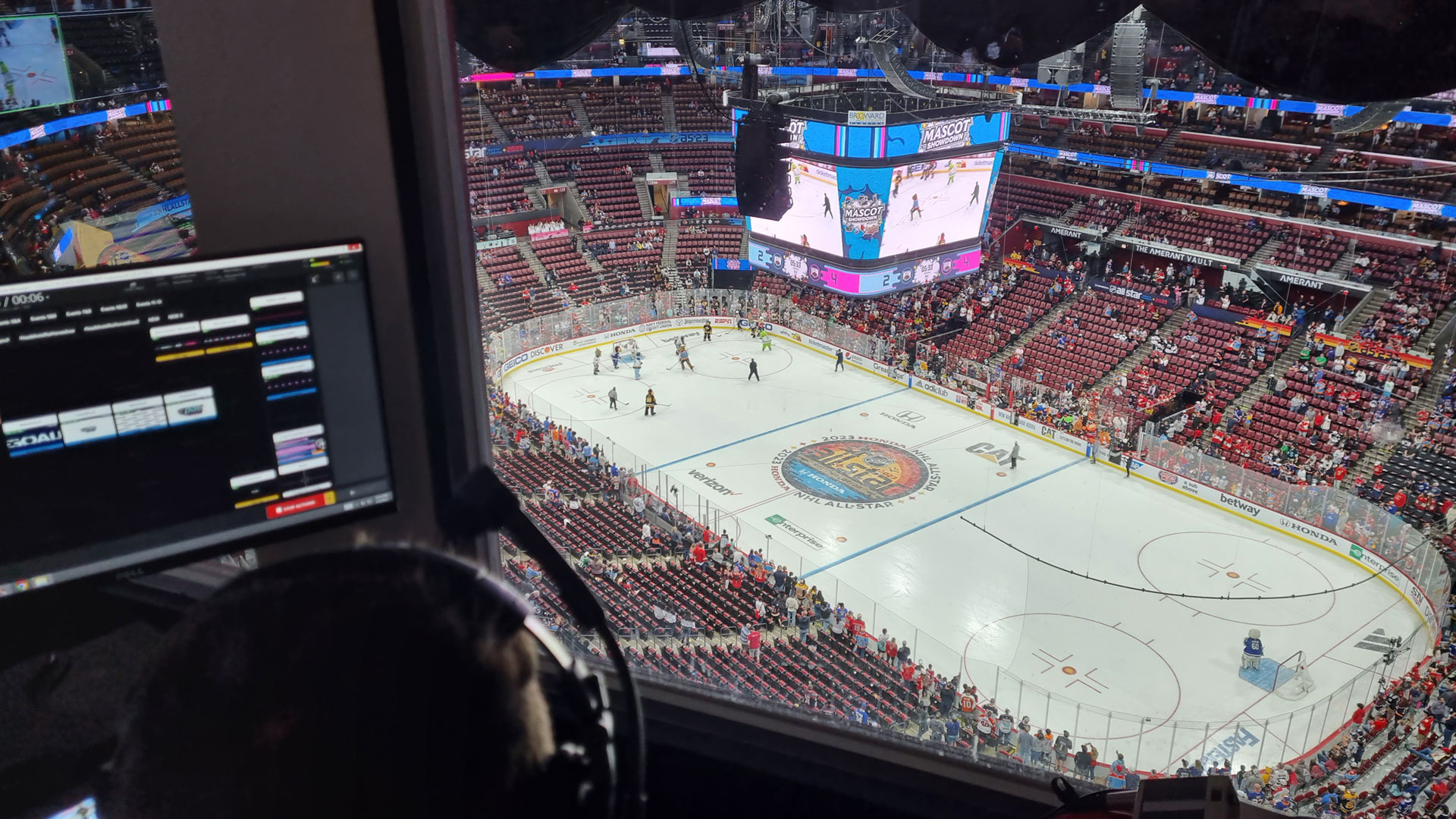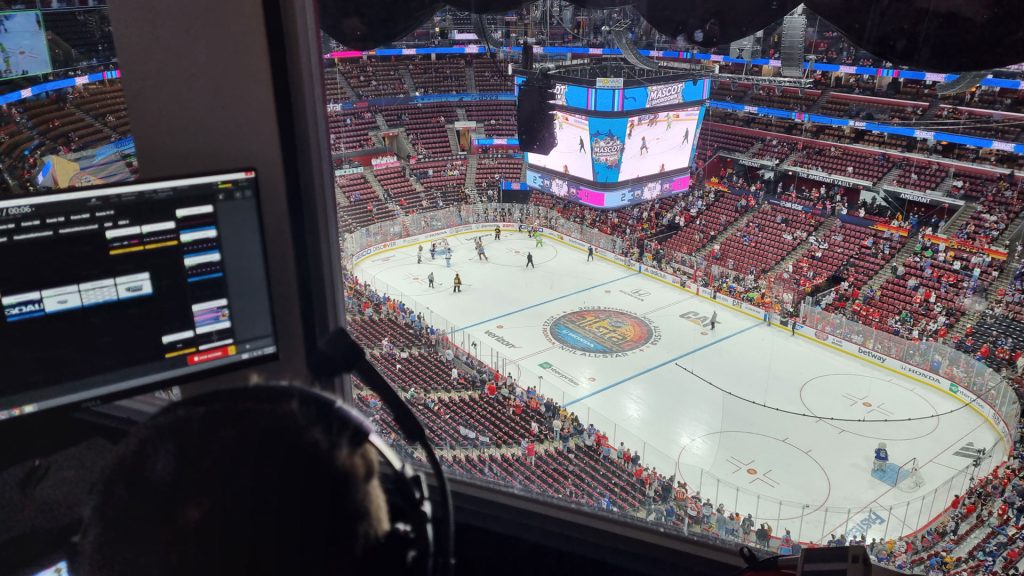 "In Florida, we implemented a Timer, Interactive IPTV and two-level LED ribbons in the auditorium. And mainly, our pride – COLOSSEO Single Media Platform – a unique software that integrates all inputs and outputs into one centrally controlled platform. The entire arena, understand all camera systems, LED screens, local TV circuit and other elements, can be handled by 2-3 people from one workplace",  said Jan Jenca.
Colosseo routinely provides technical support via remote access. This also applies to home games of NHL clubs, where our installations are located. However, in the case of such important events, as the NHL All-Star weekend undoubtedly is, the client orders us for technical support directly at the location of the event. Because despite the high reliability of deployed technologies, there are still many factors, including human factors, that can negatively affect the course of the event.
The NHL All-Star Weekend is undoubtedly an important event, but not the only one on the calendar of Colosseo company. Gradually, other important international events are added to it. "The closest thing to us is the 2023 IIHF World Ice Hockey Championships, where we will provide technical security at the Riga Arena. Next, at the turn of June and July, we will face a challenge in the form of a large-scale delivery plus on-site technical support at 11 sports venues as part of the 26th Central American and Caribbean Games San Salvador 2023", concluded Jan Jenca.