Security for Sports Venues
At Colosseo we believe a fan's safety and security is a stadium operator's greatest concern. Fortunately, Colosseo provides all the tools to ensure both. Colosseo supplies the most advanced access control systems on the market with built in biometrics coupled to a ticketing and cashless payment system that offers full control of who gets in, who stays out and the ability to prevent incidents before they happen. With Colosseo's security systems, stadia operators reduce the likelihood of hooliganism, vandalism and violence, making every event more family-friendly.
Ticketing & Security Solutions
Ticketing & Cashless Payments
Truly comprehensive solution for the best spectator access to an event
Colosseo's Ticketing System is a fully integrated POS system compatible with Colosseo's Security System, Access Control system and Colosseo's Biometric Face Recognition System. Along with the standard physical sales points, it offers a fully functional web interface and is easily integrated with third-party sales channels. The Colosseo ticketing system, with its functionality and integration possibilities, is, in fact, so flexible and so easy to configure that there's virtually no ticketing or payment task the system can't handle.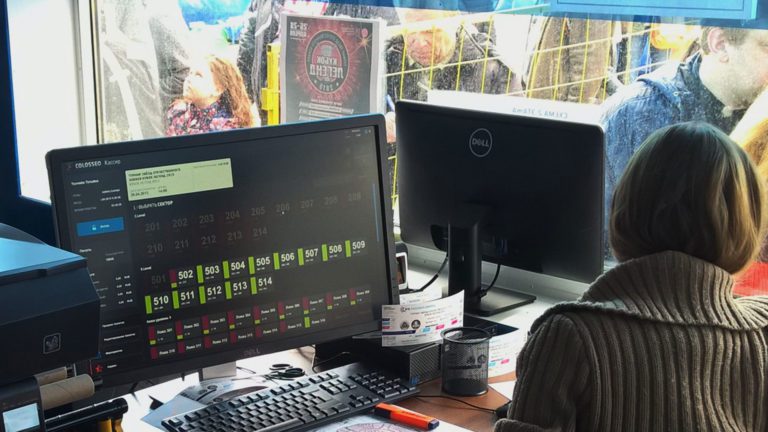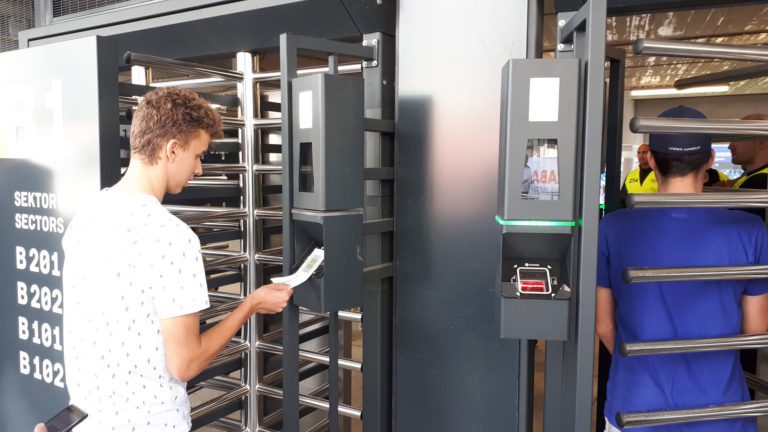 Facial Recognition & Biometrics
Highest level of security for your sports venue
Colosseo provides the best real-time biometric face recognition system on the market today. It operates in two modes, either database or ID comparison. Both ways use Colosseo's high-resolution cameras to capture a person's face at the turnstile entrance, creating a biometric profile from the captured images, which is then immediately compared to either an ID database or a database of known unwanted persons. If no match is discovered, the fan quickly steps through the turnstile, but if a match is found, stadium access is denied, and security personnel are notified.
Turnstiles & Access Control
Smooth and safe traffic of spectators under your control
The Colosseo Access Control System serves as the base for managing all of an arena's access control points with real-time data communication and continuous arena entry-point monitoring. The system can be integrated with Colosseo Turnstiles, CCD HD cameras, access control barriers, crowd-control gates and parking barrier arms. When the Access Control System is connected to a database of unwanted, or undesirable persons, not only will they be denied entry into the arena, it will also be virtually impossible for them to purchase a ticket.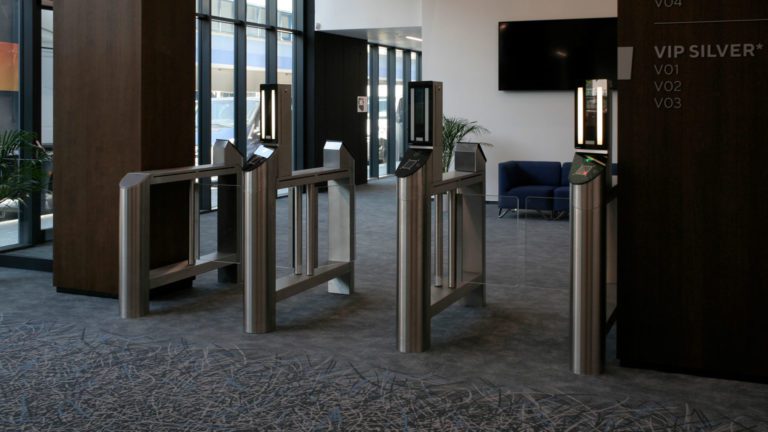 Want a more detailed explanation and more information?
Don't hesitate and contact us now