The other delivery to Capital One Arena was primarily aimed at expanding the arena's possibilities with technical equipment designed for basketball, including also LED dasher boards for ice hockey.
The LED advertising spaces in Capital One Arena during the basketball matches were expanded by Colosseo Stanchion Signs installed on the basket stanchions. The four Colosseo Corner Boards also have been added in the corner zones of the rink/court level.
The Colosseo Baseline Tables improve advertising possibilities in the basketball field zone. The Colosseo Courtside Tables are the integrated solution that connects the well-visible advertising spaces with the workplace for timekeeping staff. They were custom designed and constructed according to customers' requirements.
This installation also included two Colosseo LED Dasher Boards for ice hockey.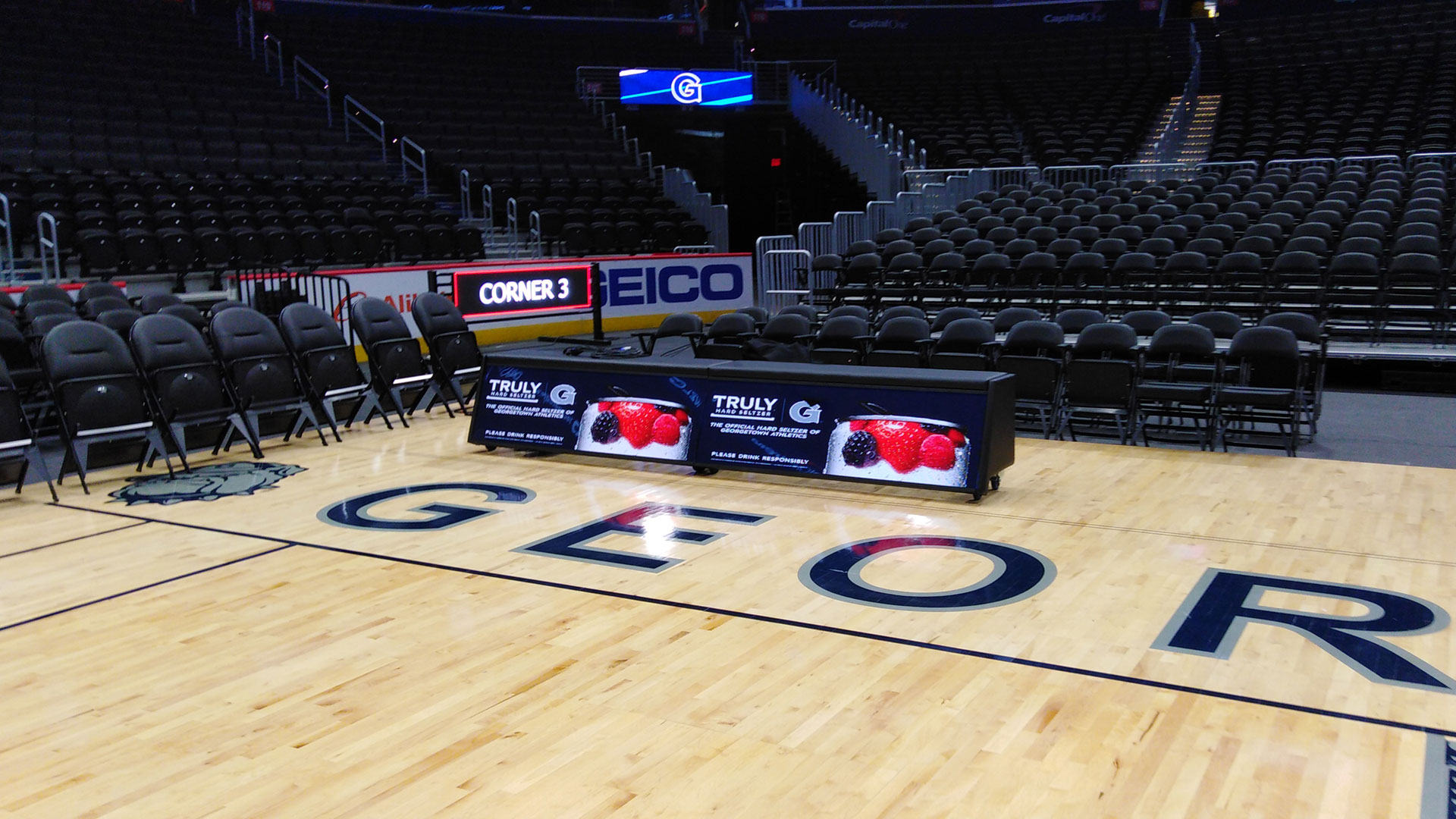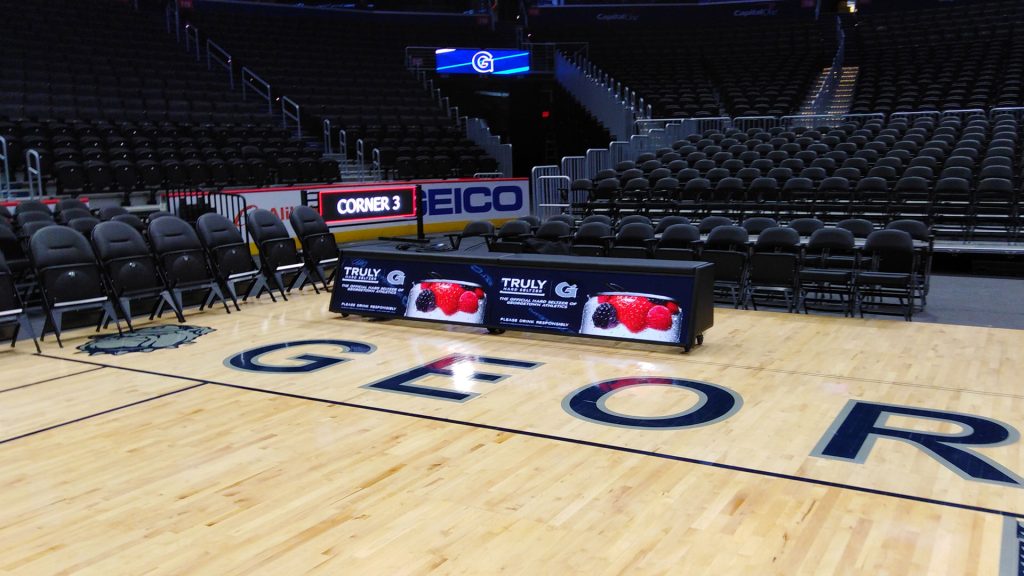 The main products of the Colosseo brand installed as part of the delivery
Project Realisation in 2021.
Capital One Arena is a multipurpose arena where many sports, concerts and other cultural events occur. Many well-known sports clubs play their home matches in the arena.